New Here?
Welcome from Pastor Gary and Penny Boggs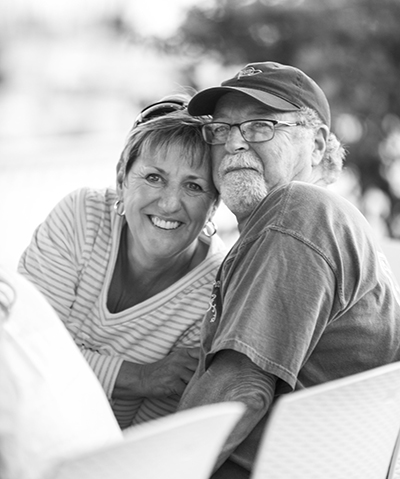 Welcome in the mighty Name of Jesus! We're glad you are visiting our website here at Calvary Chapel Coronado, Living Waters Fellowship. Our goal is to lift up the name of our beloved Savior Jesus Christ.

Our emphasis is "simply teaching the Word of God, simply." Our services are centered on worship with uplifting, contemporary music and sharing the "Whole counsel of God's Word." Our continuous prayer is that we would be guided by the Holy Spirit in all that we do.

Jesus said: "God is Spirit and those who worship Him must worship in spirit and truth."
We seek to be a preserving and enlightening factor (salt and light) to the world around us by equipping believers to share the good news of the gospel of Jesus Christ. In a time when there is so much division and confusion, in our land, the message is; there is joy in the Lord, there is love in His Spirit, there is hope for all who come to know Him as Lord and Savior. Our name comes from John 7:37-38: where Jesus said:

"If anyone thirsts, let him come to Me and drink. He who believes in Me as the scripture has said, out of his heart will flow rivers of living water."




Worship
Why do we worship God?
"You are worthy O Lord, to receive glory and honor and power; for You created all things and by Your will they exist and were created."
Psalm 4:11
Why do we worship as we do?
"But the hour is coming, and now is, when the true worshipers will worship the Father in spirit and truth; for the Father is seeking such to worship Him." John 4:23
Why do we clap our hands?
"Oh, clap your hands, all you peoples! Shout to God with a voice of triumph; He is a great King over all the earth." Psalm 47:1-2
Why do we lift our hands?
"Lift up your hands in the sanctuary, and bless the Lord." Psalm 134:2
Why do we use various musical instruments?
"Praise Him with the sound of the trumpet; praise Him with the lute and harp! Praise him with the timbrel and dance; praise Him with stringed instruments and flutes; praise Him with loud cymbals; let everything that has breath praise the Lord…"Psalm 150:3-6